May 2018, Mr. Zhang Zhaojiang, deputy secretary, vice director of Nantong Municipal Government, China made visit to ZTT India along with other government officials from different government departments.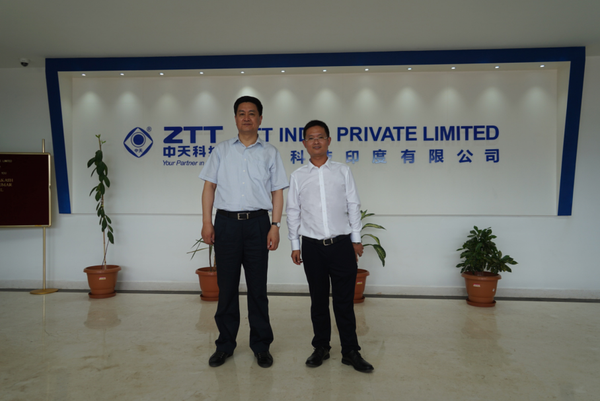 Mr. Chen Zhaofeng, managing director of ZTT India made the corporate introduction and briefed the future investment and development plan to Mr. Zhang Zhaojiang.
ZTT India, as introduced by Mr. Chen is the first oversea factory invested by ZTT Group, China (Jiangsu Zhongtian Technology Co., Ltd.).
After 5 years development, ZTT India has expanded its products range from power industry to telecom industory, covering OPGW cable, optical fiber cable, optical fiber, composite insulator, hardware fittings, etc. Morever, ZTT India has also successfully participated in the EPC project by PGCIL (Power Grid of India) and state power transmission companies.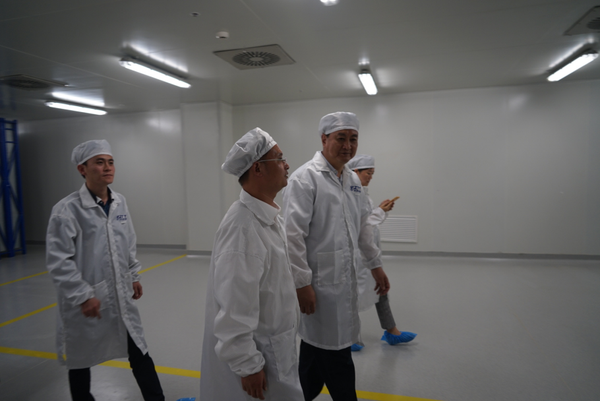 During the visit, Mr. Zhang highly affirmed the international development strategy of ZTT Group and encouraged ZTT India to uphold the spirit of fine manufacturing and technological innovation.
He also hopes ZTT India can deepen the supply chain structural reform and enhance company vitality and competitiveness here in India under the OBOR (One Belt, One Road) strategy of Chinese governemnt and Make in India initiative of Indian government.